DUKE
DUKE HEIGHTS BIA RADIO MAST




Empowered with a new vision for the Duke Heights Radio mast and the surrounding area, the Duke Heights Business Improvement Association landmarked the mast and reimagined it to serve as a neighbourhood monument.



Envision, long-term design partners to DHBIA, were engaged to create design concepts illustrating how to revitalize the mast.



Combining placemaking methodologies with technology enhancement, Envision ensured that this new mast would enhance the DHBIA territory and serve as a beacon of pride in the neighborhood.
Joseph Brant Hospital Foundation
The Joseph Brant Hospital Foundation sought to recognize each one with various digital donor wall installations throughout the new tower.



Envision designed and built donor recognition elements in spaces throughout the new hospital, culminating in a signature digital donor wall that serves as the centerpiece of the tower's main atrium.



The donor wall design features a large-scale, 24-screen digital wall that wraps around a high-traffic corner in the tower's lobby, which progresses to a wall that commemorates the donors who supported the capital campaign.



The installation boasts natural sunlight and also features a tribute to Joseph Brant, the Hospital's namesake.

SickKids
SickKids PGCRL Digital Donor Experience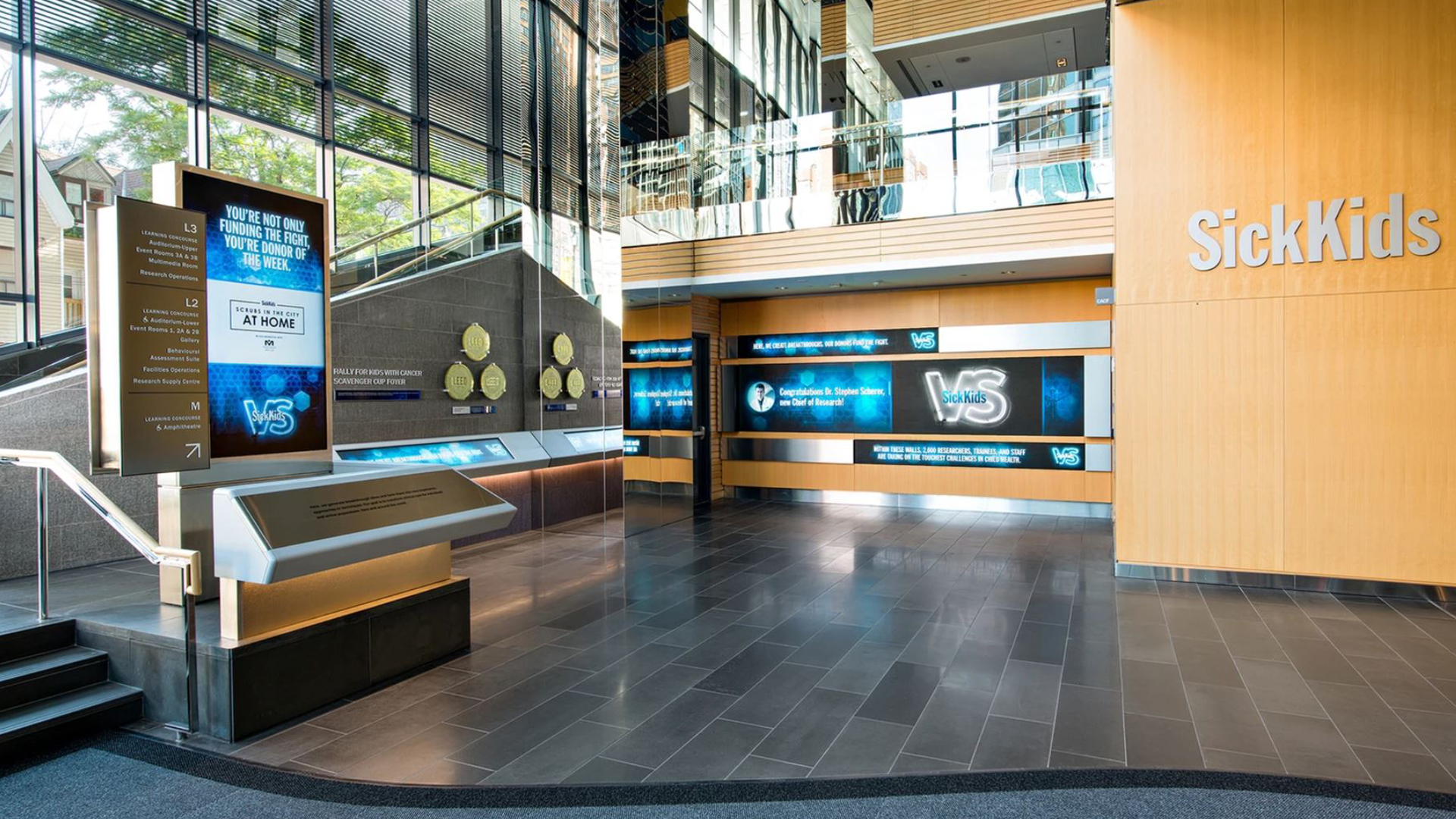 Envision was awarded the opportunity to create a landmark digital experience at The SickKids Peter Gilgan Centre for Research and Learning.



As one of the world leading innovation hubs for paediatric healthcare research located in Toronto, the facility supports leading scientists by providing an environment where a variety of disciplines can work together to help drive innovation, research, and development in children's health.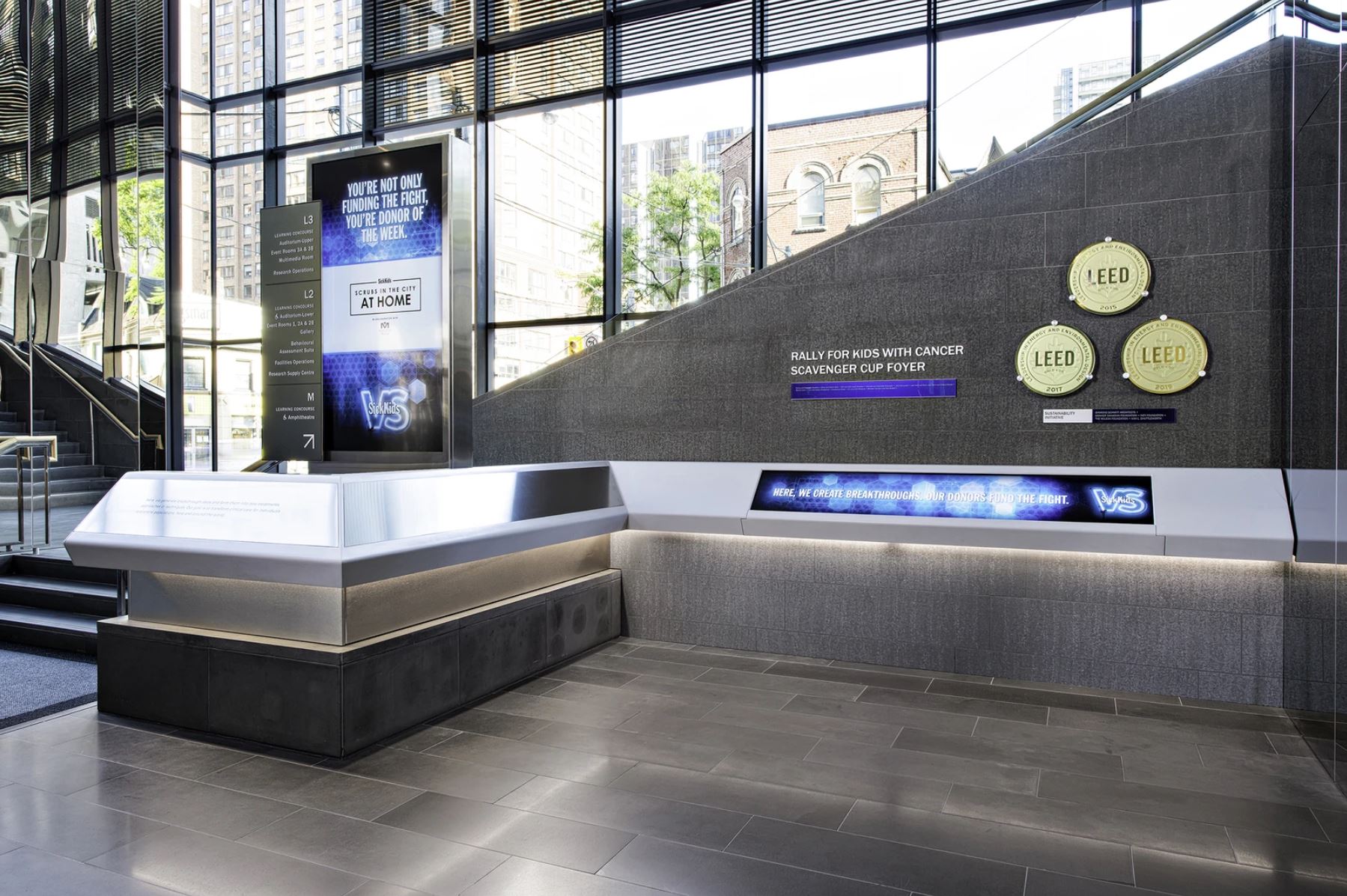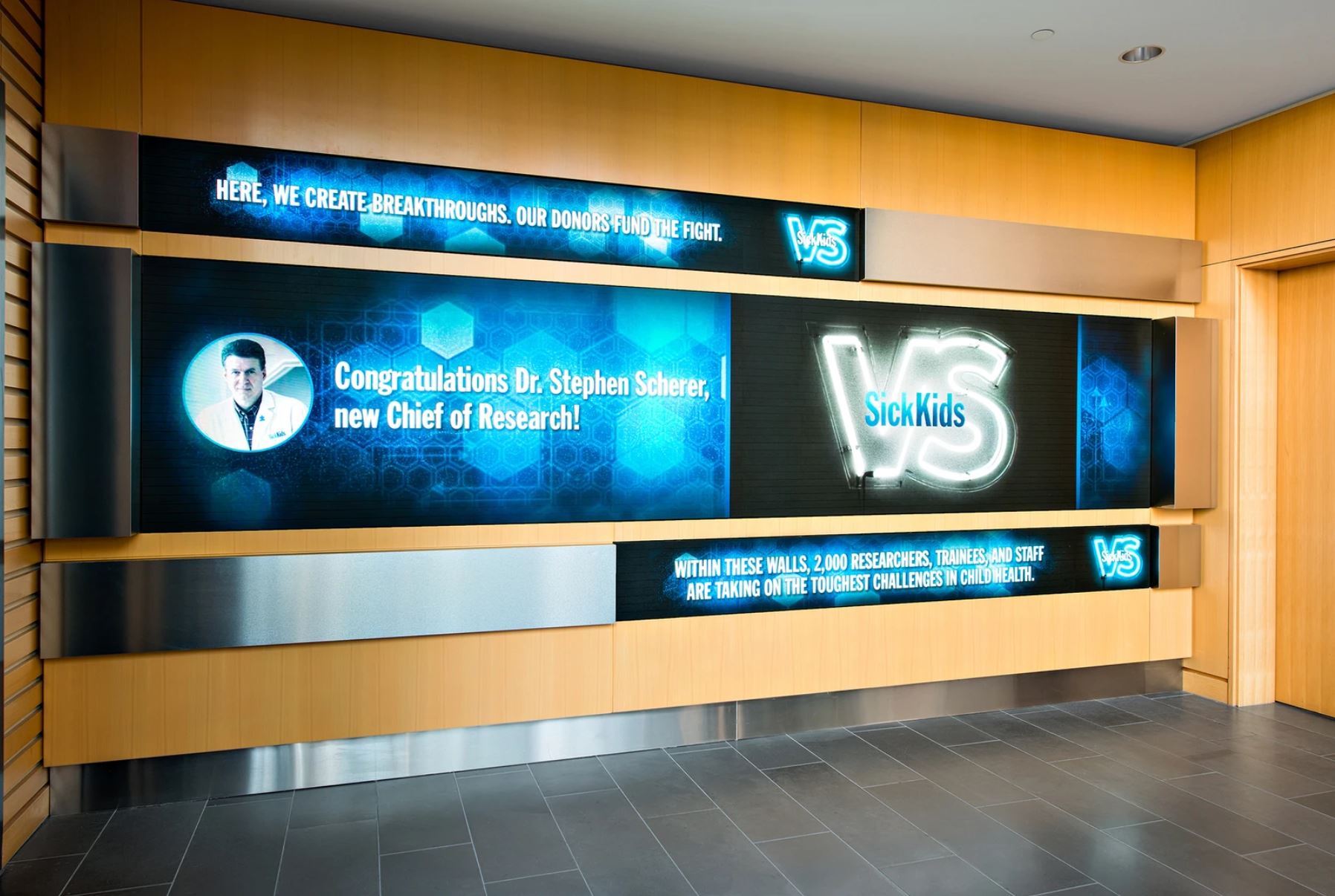 The SickKids Hospital Foundation identified an opportunity to better recognize the donors that have made the Peter Gilgan Centre for Research and Learning possible and provide context to the impact of the innovation and research that takes place at the facility.

In addition to recognizing donors, this space creates a open environment which hosts forums, classes, events, and conferences. A new digital channel was also created to help inform visitors of event programming, and to guide them to their location.