SickKids
SickKids PGCRL Digital Donor Experience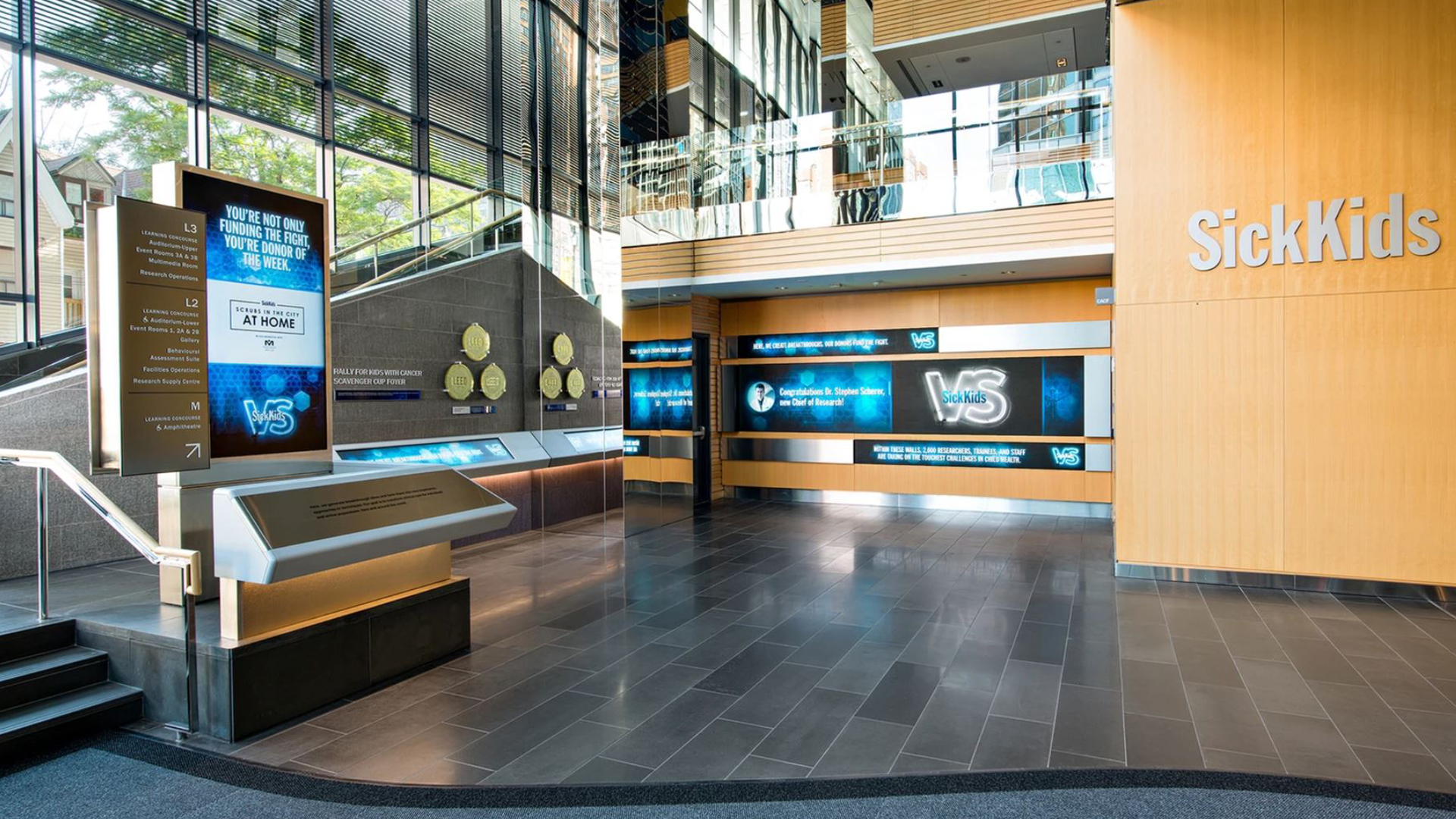 Envision was awarded the opportunity to create a landmark digital experience at The SickKids Peter Gilgan Centre for Research and Learning.



As one of the world leading innovation hubs for paediatric healthcare research located in Toronto, the facility supports leading scientists by providing an environment where a variety of disciplines can work together to help drive innovation, research, and development in children's health.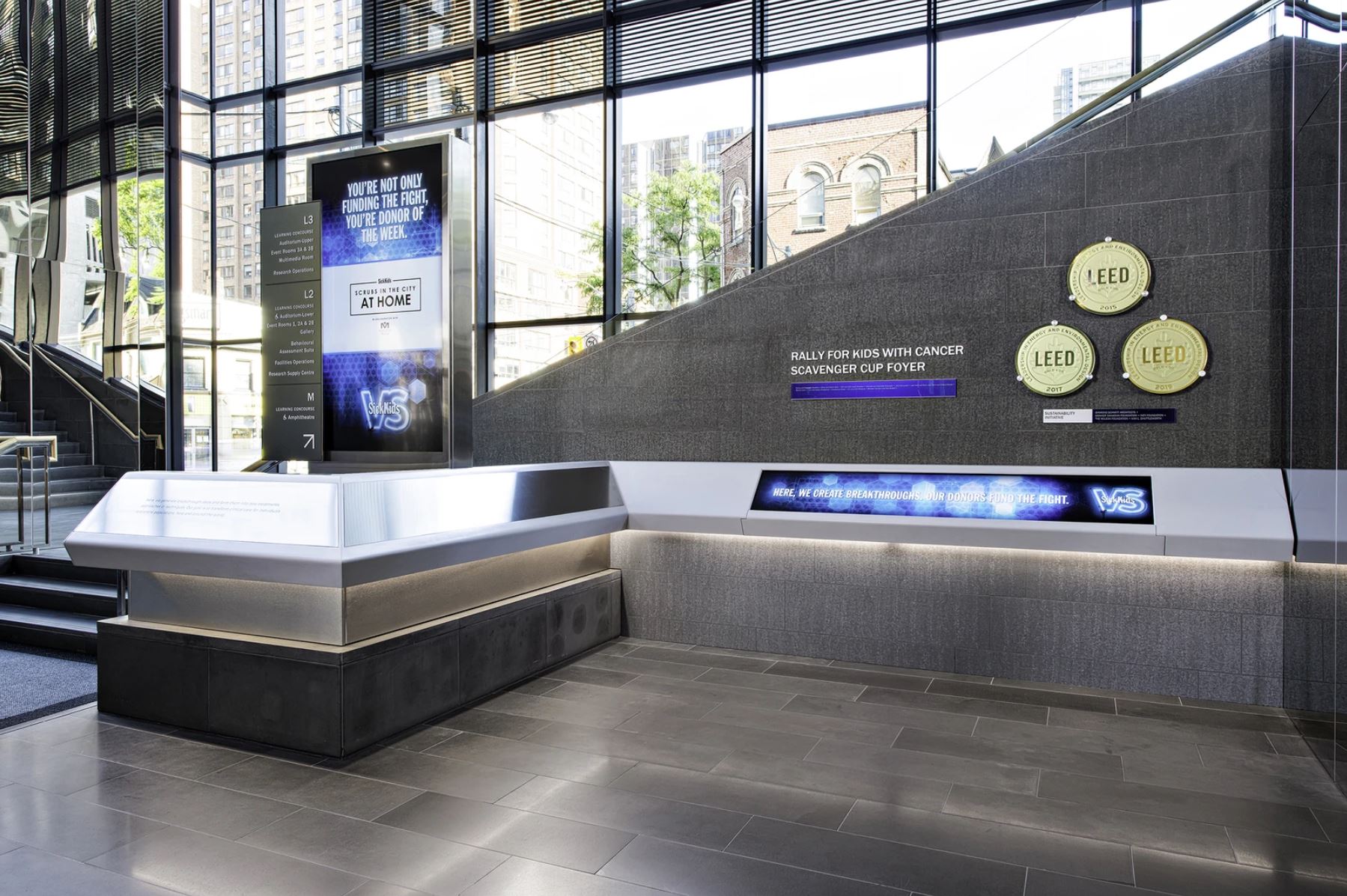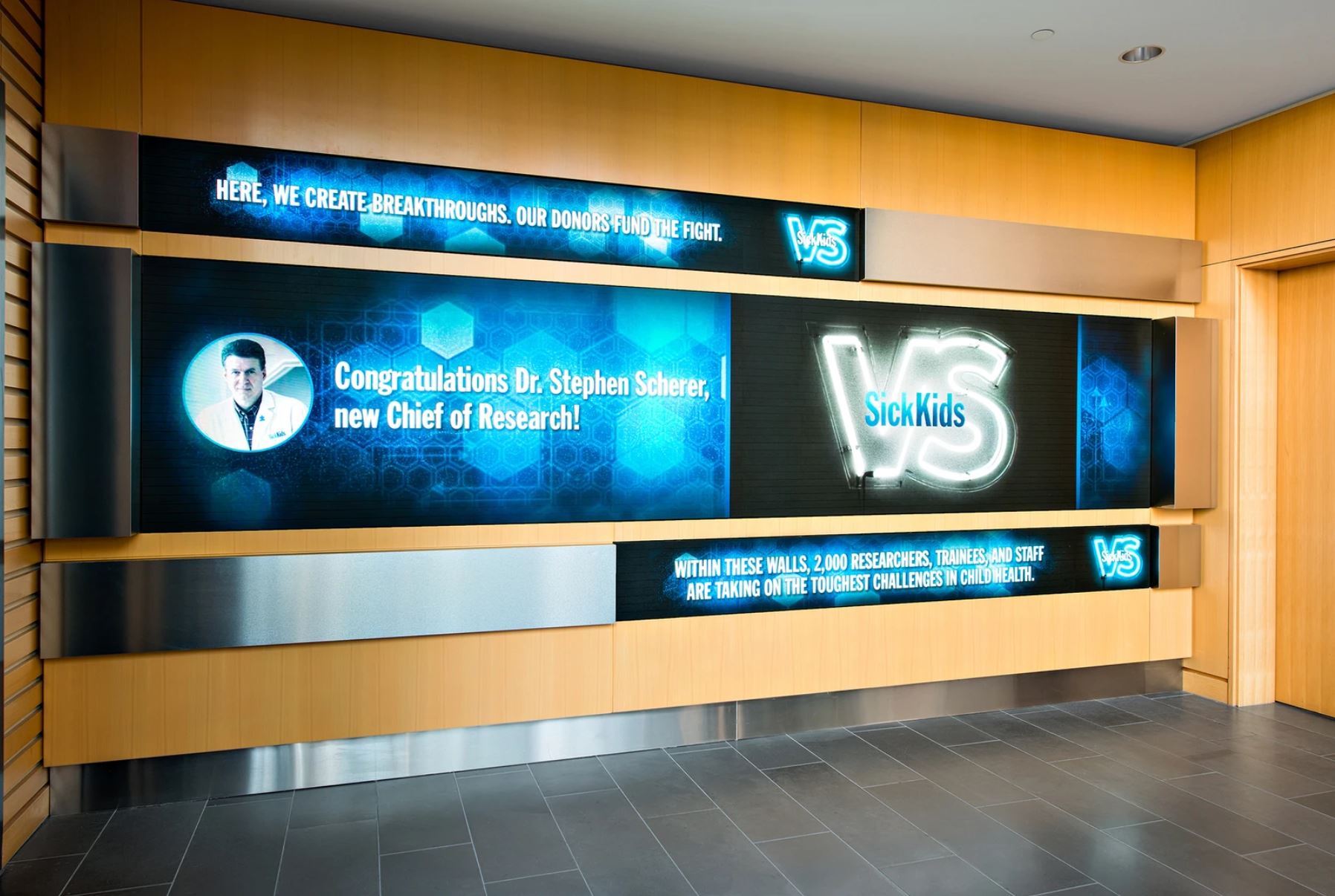 The SickKids Hospital Foundation identified an opportunity to better recognize the donors that have made the Peter Gilgan Centre for Research and Learning possible and provide context to the impact of the innovation and research that takes place at the facility.

In addition to recognizing donors, this space creates a open environment which hosts forums, classes, events, and conferences. A new digital channel was also created to help inform visitors of event programming, and to guide them to their location.